As I venture deeper into emptying myself of these ancient futuristic symbols, these artifacts playfully seem to convey secret lore long forgotten from a tribe of eternal children, waypoints to another realm.
---
Stele mit umlaufenden Zeichen and Stele der Blimm! are mixed media objects, differing slightly in size and surface edit. Each consists of two parts: An material part composed of an MDF-base covered with acrylic colors and gold foil application, vertically oriented upward and also a hidden, potential part, mirroring in the black acrylic glass.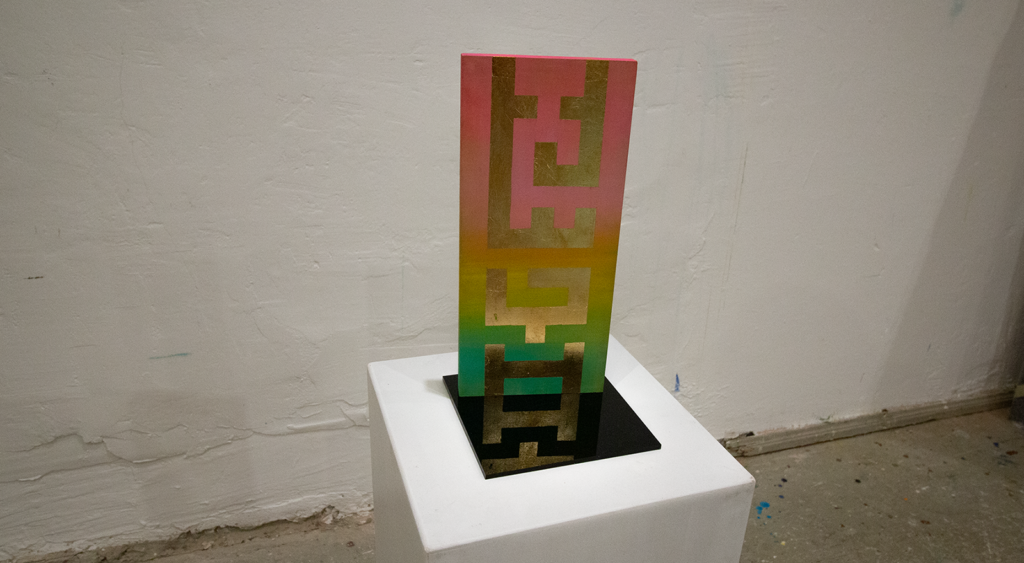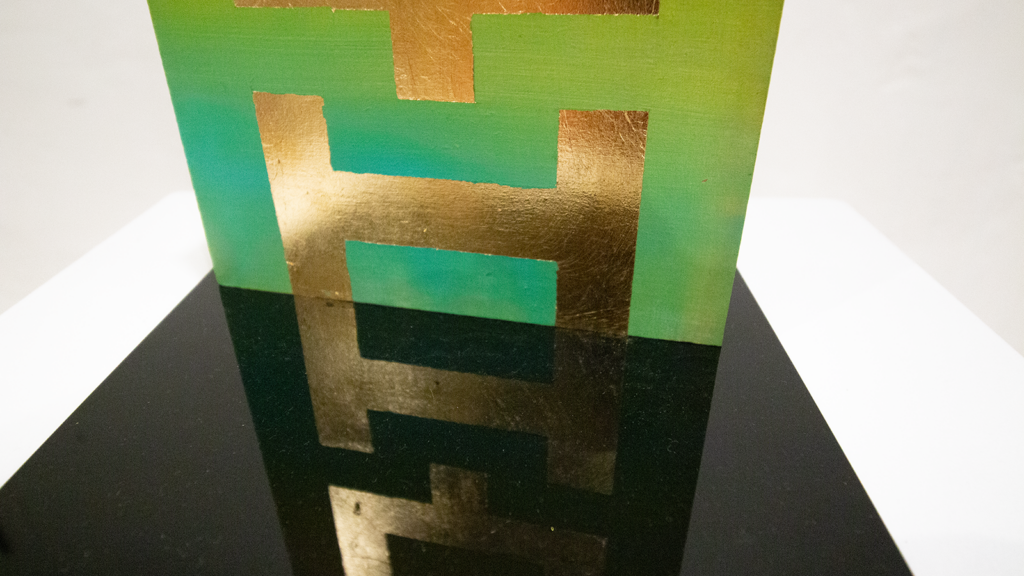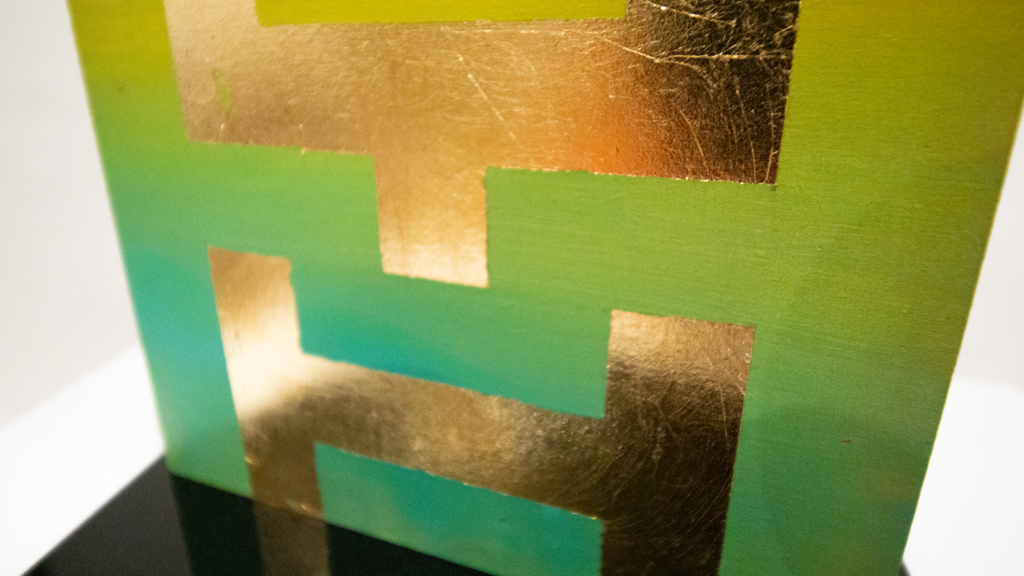 ---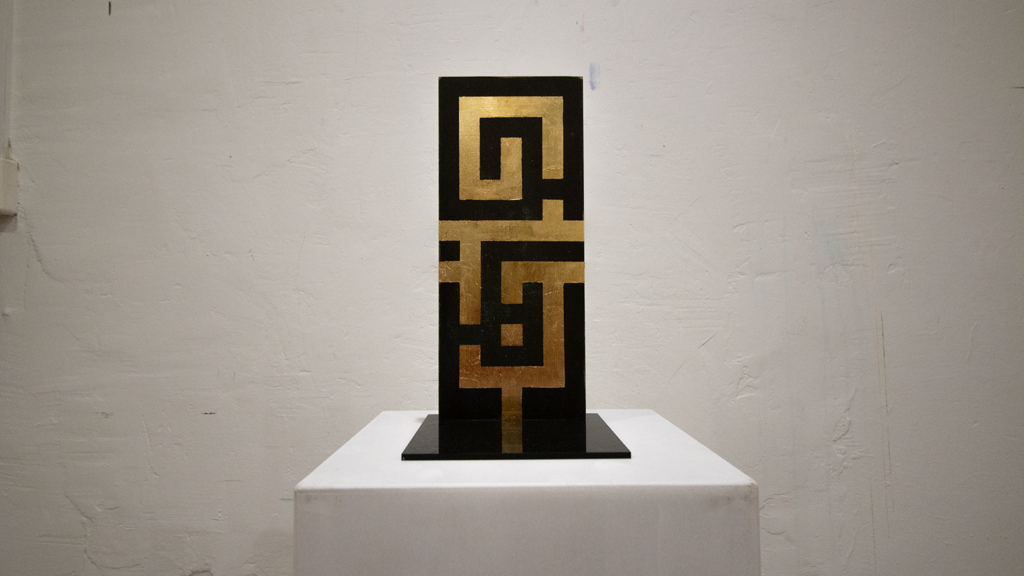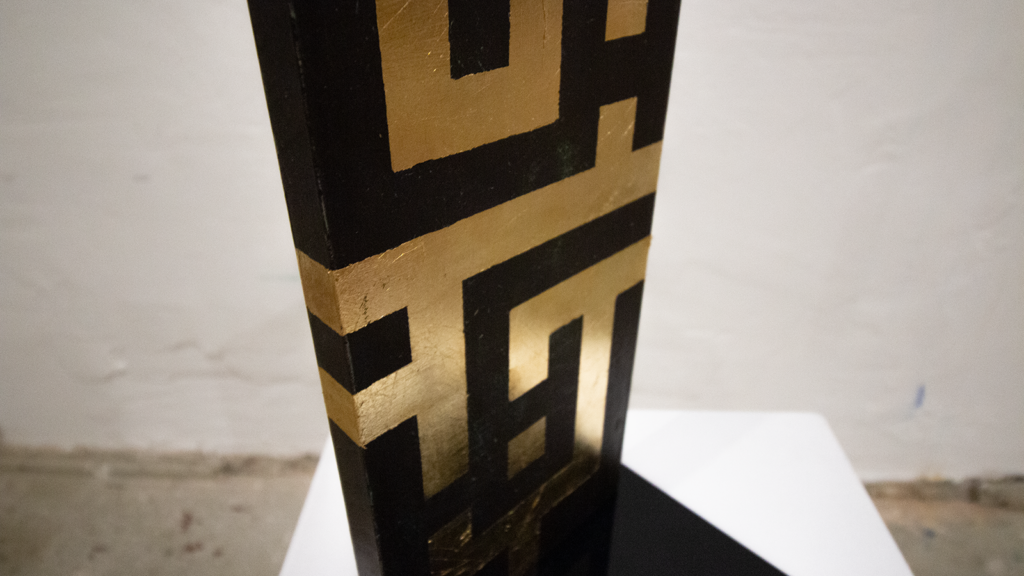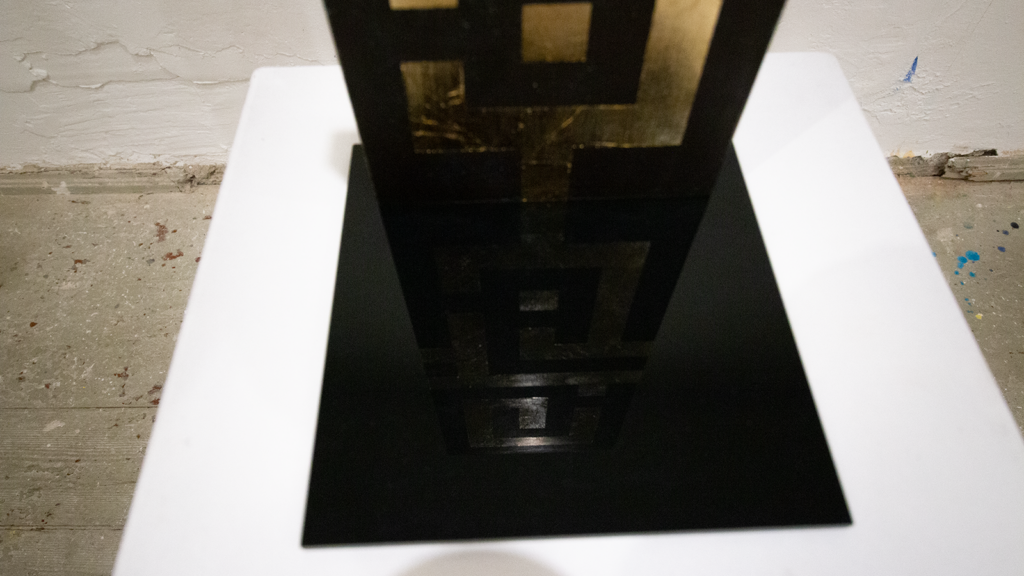 Zwielichtspiegel is a medium-sized flat object of black acrylic glass with black acrylic color application in a wooden frame.
+ + Picture coming soon + + +
Zwielichtspiegel 70 x 100 cm, acrylic color on acrylic glass, 2023 (unfinished)
---
There are more mysterious works of strange symbols available: Check out Homologies or The Maps of Evermind (coming soon).